Welcome to POP!
The creation of this website marked the beginning of not only a spiritual revival for its creator, but for any and all young people who want to commune with God more closely than their minds could ever dreamed!

Since 2011, this ministry has been a branch of PlugIn2God Ministry, which you can learn more about on the official ministry website. Click below!
Powered by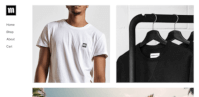 Create your own unique website with customizable templates.